"Come as a customer, leave as a friend"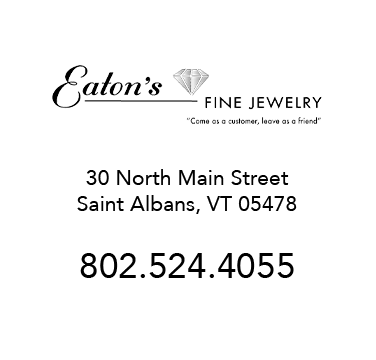 As soon as you enter Eaton's Fine Jewelry you immediately feel the difference. We are jewelry professionals who truly care about your happiness. We don't treat you like a transaction. We treat you like we want you as a customer for a lifetime.
Eaton's Fine Jewelry was established August 1, 2006. Owners Jeff and Vicki started the business with empty showcases, opening for services and repairs only. That was the first month. Now the Eatons are proud to share their showroom full of beautifully master crafted jewelry.
Jeff has been in the jewelry business for 21 years. Our strong growth can be attributed to his reputation of honesty and integrity. His customers have come to know and trust him for many years. Jeff and Vicki both share a love for fine jewelry and a dedication to their customers to offer them the highest quality jewelry at the most affordable prices. This same dedication comes from their friendly staff as well.
Let them assist you in finding all your life story needs. Whether it be a simple birthday bracelet to that perfect 10th anniversary diamond. And best of all Eaton's Fine Jewelry offers "satisfaction guaranteed". If the gift does not leave them speechless, simply exchange it for one that does!
"Come as a Customer, Leave as a Friend"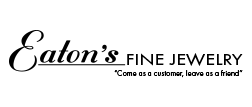 30 North Main Street
St. Albans, VT 05478
(802) 524-4055
Tuesday-Friday 10am-5pm
Saturday 9am-2pm
Closed Monday & Sunday